Podcast: Play in new window | Download
Real life brothers, Stephen & Kyle Mooney team up like Mario and Luigi to bring you a new kind of gaming podcast… Arcade Bros!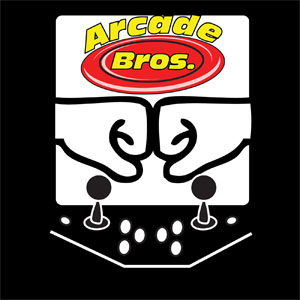 This week, the Character Spotlight was Cool Spot, Titanfall blast, GTA 5 heist one of the best/funniest ones yet! http://youtu.be/Ieu4UtpZFUI
We also discuss, Flappy Bird's comeback? Batman Arkham Knights… You will Drive the Bat Mobile! Titanfall box can be used as a weapon When in doubt talk about balls, and abortion! Sonic Lost worlds gets a DLC of ZELDA????!?!?!?!?!?!?! Oculus Rift $2 billion candy crush went live … on the stock market.. down 16% … and  Sony virtual reality
For more gaming fun, visit http://arcade-bros.com, follow on Twitter @Arcade_Bros and 'like' us on Facebook!
For more great shows and podcasts, check out http://foureyedradio.com
Support the Four Eyed Radio Network by checking out our sponsors! Raven Designs, for illustration and design that fit YOUR personality! For samples and inquiries, go to http://ravencruz.com