Podcast: Play in new window | Download
On the first episode of Bar Room Heroes, Chris and Kevin talk David Blaine, Kate Upton sticking up for her man, and hometown sports supporters, along with some other fun stuff in-between.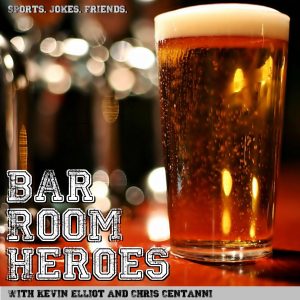 Bar Room Heroes is a comedy/sports podcast hosted by comedians Kevin Elliot and Chris Centanni. Each week the guys discuss the wide world of sports from a comedic point of view.