Podcast: Play in new window | Download
Chris is back this week and he doesn't wait long to go after Aly for not knowing more than 2 hockey teams. The guys also talk about the upcoming baseball season and who dodges drug tests, whether Las Vegas should have any professional teams, and Chris tries to name the 9 pro sports teams that don't end in the letter "S" in two minutes.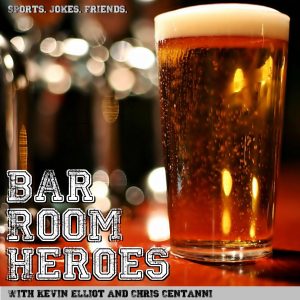 Bar Room Heroes is a comedy/sports podcast hosted by comedians Kevin Elliot and Chris Centanni. Each week the guys discuss the wide world of sports from a comedic point of view.