Podcast: Play in new window | Download
This week Kevin and Joe man the ship while Chris travels to Boston for the Eastern Conference Finals (or to hangout with family); however, Chris does call in to discuss this week's bracket "Best Sports Franchise".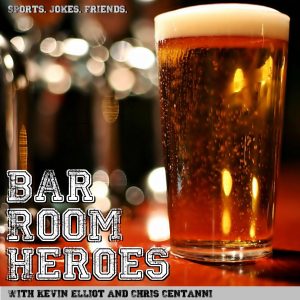 Bar Room Heroes is a comedy/sports podcast hosted by comedians Kevin Elliot and Chris Centanni. Each week the guys discuss the wide world of sports from a comedic point of view.