Podcast: Play in new window | Download
Kevin is back in studio! And the NBA Draft is going on during the episode! Find out what the guys think of the picks as they happened. Don't worry, they only did the first 10 picks. The fellas also talk about Diana Taurasi, Michael Phelps racing a shark, and witty banter between Chris and Joe!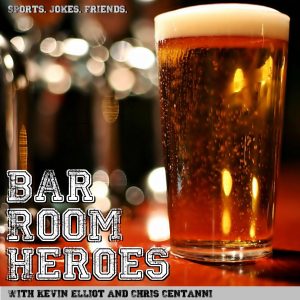 Bar Room Heroes is a comedy/sports podcast hosted by comedians Kevin Elliot and Chris Centanni. Each week the guys discuss the wide world of sports from a comedic point of view.