Podcast: Play in new window | Download
This week the guys start off with some smooth lounge music and listen to it gradually ruin Kevin's ears when it turns into Slipknot. Then Joe and Chris get into a heated discussion about the Batman trilogy. Eventually they talk about sports and the NBA. Lonzo, LeBron, and financial advice from a Jew. This episode has it all.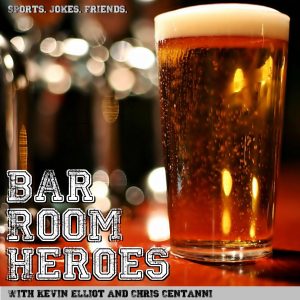 Bar Room Heroes is a comedy/sports podcast hosted by comedians Kevin Elliot and Chris Centanni. Each week the guys discuss the wide world of sports from a comedic point of view.