Podcast: Play in new window | Download
If you don't know who Lou Reed is, you will after the intro to this week's episode. Chris goes hard in the paint discussing Lou Reed and his music. Then the guys get into a little sports debating if the Dream Team from 1992 is better than the 2012 Team USA. Also, why did the Dolphins sign Cutler? All this and more on this episode of Bar Room Heroes.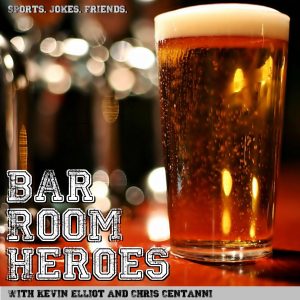 Bar Room Heroes is a comedy/sports podcast hosted by comedians Kevin Elliot and Chris Centanni. Each week the guys discuss the wide world of sports from a comedic point of view.