Podcast: Play in new window | Download
This week the guys get into some Bob Ross paintings and why he isn't mentioned with the best painters in the world when he obviously should be. Then they get into some sports talk with the Kyrie Irving trade, Jon Jones failing his drug test, Mayweather/McGregor, and Kevin gets mad when Colin Kaepernik gets brought up.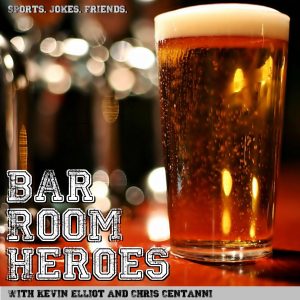 Bar Room Heroes is a comedy/sports podcast hosted by comedians Kevin Elliot and Chris Centanni. Each week the guys discuss the wide world of sports from a comedic point of view.