Podcast: Play in new window | Download
With Kevin unable to join the fellas, we find fill-ins for him by the plenty. One may call it a carousel of guests. We want to thank The Big Pine Festival and The Dark Sky Brewing for having us.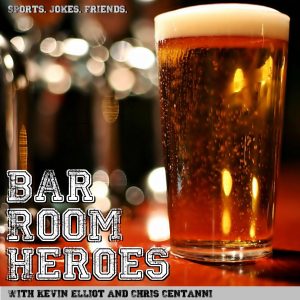 Bar Room Heroes is a comedy/sports podcast hosted by comedians Kevin Elliot and Chris Centanni. Each week the guys discuss the wide world of sports from a comedic point of view.