Podcast: Play in new window | Download
This week the guys can't keep on track and they go all over the ma about television shows, Lonzo Ball's acting, our movie of the week Beer League, and much, much more. Happy New Year to you and the drunkest sports podcast in the world.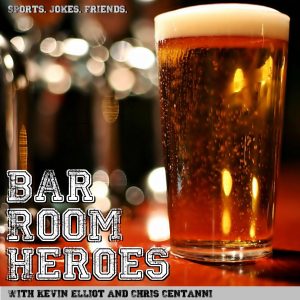 Bar Room Heroes is a comedy/sports podcast hosted by comedians Kevin Elliot and Chris Centanni. Each week the guys discuss the wide world of sports from a comedic point of view.