Podcast: Play in new window | Download
Welcome back to another episode of Bar Room Heroes.
This week the guys welcome in comedian Josh Graves.
Discussion topics include baseball, the NFL, Dennis Hopper, and then Josh and Joe go head to head in Name that Answer. Who wins? Find out now on the drunkest sports podcast around.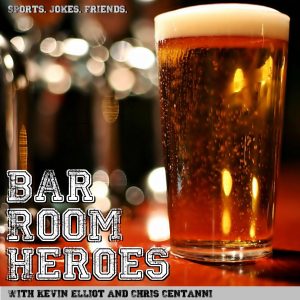 Bar Room Heroes is a comedy/sports podcast hosted by comedians Kevin Elliot and Chris Centanni. Each week the guys discuss the wide world of sports from a comedic point of view.