Podcast: Play in new window | Download
Welcome back kiddos, brand new Blast from the Podcast episode #13!! It's hotter than the dickens outside, so Jo-Nasty and I stay cool. This week we prank a Chili's, praise the one known as Neo, and we give advice to our younger, stupider selves!! Maybe Van Damme will stop bye as well, who knows?? So sit back, take off your pants and enjoy the laughs!!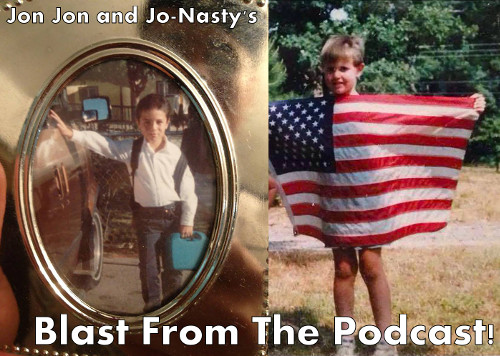 The 80's produced us, and the 90's shaped us into the delinquent self-centered millennials we are today!! We love to bitch, we love to reminisce and we love everything 90's. So relax, turn off your Walkman and tune into our walk down memory lane with your hosts Jon Jon and Jo-nasty!!
Welcome to Jon Jon and Jo-nasty's Blast from the Podcast.