Podcast: Play in new window | Download
Alright everyone your dreams have come true, episode #15 of Blast from the Podcast is here!! Take us in all the way as we discuss things that sucked about the 90's, Jo-Nasty tells his first on air joke, and Jon Jon gives an Army style safety briefing for the glorious upcoming Memorial Day weekend!! Quit your job, grab some America and enjoy the laughs!!!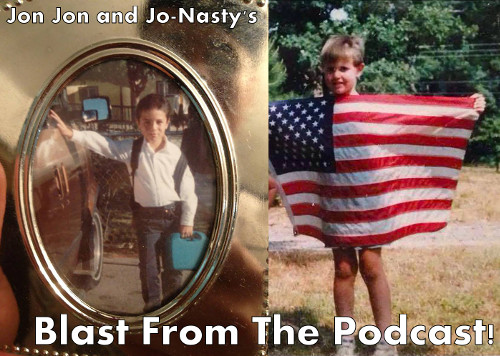 The 80's produced us, and the 90's shaped us into the delinquent self-centered millennials we are today!! We love to bitch, we love to reminisce and we love everything 90's. So relax, turn off your Walkman and tune into our walk down memory lane with your hosts Jon Jon and Jo-nasty!!
Welcome to Jon Jon and Jo-nasty's Blast from the Podcast.