Podcast: Play in new window | Download
What's up world, welcome back after the break, this week on Episode #21 of Blast from the Podcast we Marty McFly Back to Future, Jackie Chan stops by with some choice words, and we get very Groovy Baby with our Austin Powers segment. All this and more and of course the Great Gambino is in the house. Loosen up those buttons baby and let's get to it!!!!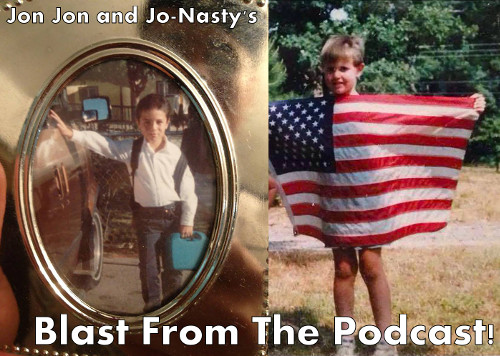 The 80's produced us, and the 90's shaped us into the delinquent self-centered millennials we are today!! We love to bitch, we love to reminisce and we love everything 90's. So relax, turn off your Walkman and tune into our walk down memory lane with your hosts Jon Jon and Jo-nasty!!
Welcome to Jon Jon and Jo-nasty's Blast from the Podcast.