Podcast: Play in new window | Download
Welcome back after the week off, Episode #28 coming at you live from the Woodshed 2, a few drunk people stop by and mumble some BS, then we dive deep into Napoleon Dynamite, 90's snacks, and the most intense game of Fast Blast Past we've ever conducted!! Strap in and strap on, let's do it!!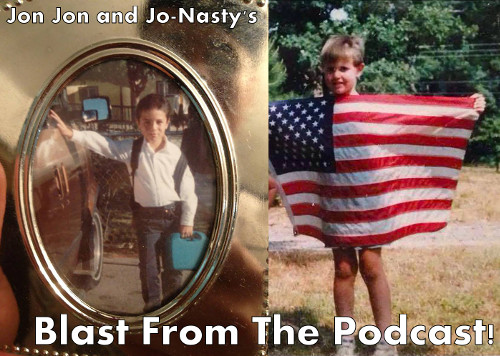 The 80's produced us, and the 90's shaped us into the delinquent self-centered millennials we are today!! We love to bitch, we love to reminisce and we love everything 90's. So relax, turn off your Walkman and tune into our walk down memory lane with your hosts Jon Jon and Jo-nasty!!
Welcome to Jon Jon and Jo-nasty's Blast from the Podcast.