Podcast: Play in new window | Download
Welcome to Blast from the Podcast!! It's our dirty 30!! Yes that's right you've been listening to us for that many weeks of your lives. Help us celebrate our glorious occasion with hosts Jonasty and I, Gabino is out sick, but will be back for the next episode, we missed ya buddy. Any who, my dear old friend Bruce Jenner stops by with some tips on how to have fun in the City, Jonas blows it hard on Fast Blast Past, and we reminisce about the good ol MySpace days of the past. All that and more so de-pants now, and enter slowly… let's do this!!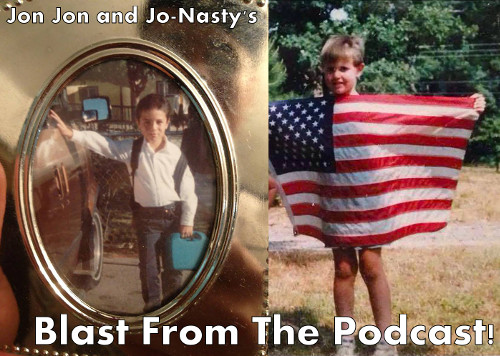 The 80's produced us, and the 90's shaped us into the delinquent self-centered millennials we are today!! We love to bitch, we love to reminisce and we love everything 90's. So relax, turn off your Walkman and tune into our walk down memory lane with your hosts Jon Jon and Jo-nasty!!
Welcome to Jon Jon and Jo-nasty's Blast from the Podcast.