Podcast: Play in new window | Download
Welcome back after the long "sometimes life happens" break, but like your genital herpes bumps, we are back with Episdoe #31 of Blast from the Podcast!! This week we dive head first into an old drunken script, whilst deciphering jokes, segments and more. Our production value drops 40% and we laugh at all the Animal movies of the 90's. Get it right and then get it tight, let's do it!!!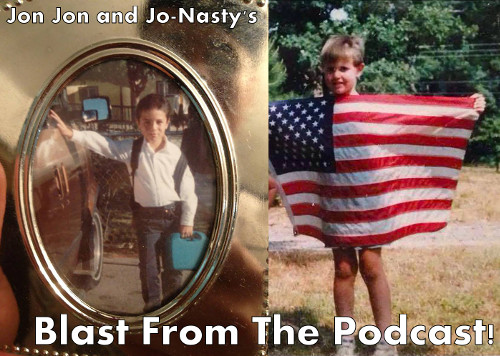 The 80's produced us, and the 90's shaped us into the delinquent self-centered millennials we are today!! We love to bitch, we love to reminisce and we love everything 90's. So relax, turn off your Walkman and tune into our walk down memory lane with your hosts Jon Jon and Jo-nasty!!
Welcome to Jon Jon and Jo-nasty's Blast from the Podcast.