Podcast: Play in new window | Download
It's time again to get into some Bond-age with Ziggy & Eric with an all new episode of Her Majesty's Secret Podcast! In which we discuss all things James Bond, 007.
This week, we are talking about the unsung "heroes" of the Bond Baddies… the Hench-people! From Odd-Job to Tee-Hee to Jaws and every other villainous assistant from all the Eon pictures and Never Say Never Again.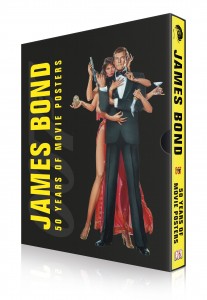 We also announce the winner of our Dial-A-Henchman contest, who received the amazing poster book pictured here! We read the winning entry and several other honorable mentions too! Congrats again to our winner, and THANK YOU to everyone who entered and made this contest such a blast! Keep up to date at the links below, because we WILL have more awesome contests in the future.
So sit back, hire someone to do your dirty work, and enjoy!
For more from the HMSP crew, visit http://hermajestyspod.com, follow on Twitter @HerMajestysPod and give us a 'like' on at http://facebook.com/hermajestyspod
For more great shows and podcasts, check out http://foureyedradio.com
Support the Four Eyed Radio Network by checking out our sponsors! Raven Designs, for illustration and design that fit YOUR personality! For samples and inquiries, go to http://ravencruz.com
---