Podcast: Play in new window | Download
A Podcast celebrating the lost art of tomfoolery and fun just for the sake of laughter. Welcome to The Idiot Section, we have reserved a seat for you!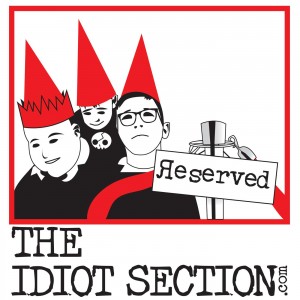 A father and his two sons recreate their dinner conversations of old in which they share what they've done, read, listened to, seen or experienced and then provide their own "special" insights and comments about it.
It just might remind you of your own family dinner conversations, or NOT.
For more great shows, visit http://foureyedradio.com