Podcast: Play in new window | Download
Eric and Steve-O are back in the studio with special guests from The Test Subjects!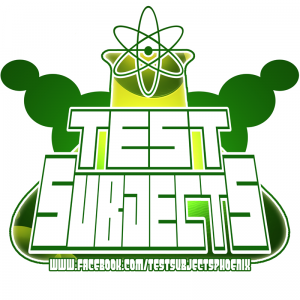 Val Brazier (Hochberg), Scott Brazier & Benjamin Glendenning join us for a funn filled show of art talk and a great game of Cards Against Humanity!
For more from the Test Subjects, check out their sites! Val's webcomic can be found at http://kick-girl.com, Jeff's work can be found at http://sideways8studios.com and Ben's stuff is at http://skulljammer.com!
For more great shows, visit http://foureyedradio.com