Podcast: Play in new window | Download
Aaron and Eric are once again joined by Doug this week. In this episode we focus on the Star Trek Fan Film Guidelines and the announcement of Star Trek's first LGBT character. In our Subspace Channels question we ask Star Trek fans what their favorite Chekov moment was and reveal our favorite moments as well.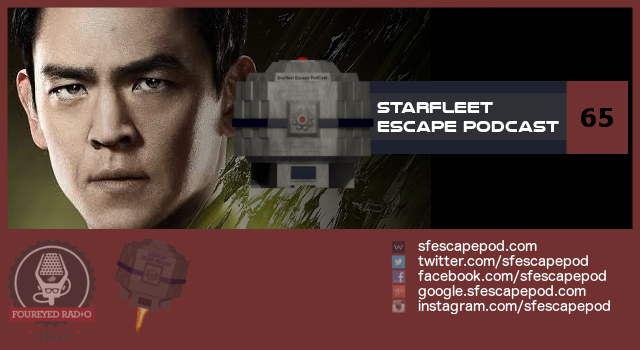 So sit back and enjoy the ride as we blast off once again to escape into the Star Trek Universe with the crew of the Starfleet Escape PodCast on the Four Eyed Radio Network.