Podcast: Play in new window | Download
In this episode of Straight Outta Austin! we get a blast from the past, our past that is, when our childhood friend Skywalker makes a long awaited appearance!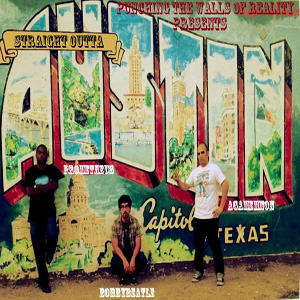 We talk (and completely spoil) 300: Rise of an Empire. So if you're worried about getting too many details about that Shakespearean masterpiece you may want to skip ahead. We also talk about Adult Swim's upcoming show, Black Jesus, the Constantine and Preacher TV shows sticking to the source material, Lena Headey on women's empowerment through television, Shailene Woodley on Twilight's message to young adults and casting of Dr. Doom for Fantastic Fourreboot. 
For more from the Punching crew, visit http://punchingthewallsofreality.com, follow on Twitter @PtWoR and give us a 'like' on Facebook!
For more great podcasts and shows, check out http://foureyedradio.com