Podcast: Play in new window | Download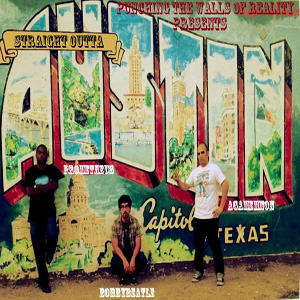 In this episode of Straight Outta Austin! we are absolutely ecstatic to be joined by the Novas (Kelli and Ace!) yet again! Kelli Nova was featured in the Weird-Girl.com panel at this past RTX! Kelli and Ace Nova graciously share with us the highs (RTX!) and lows (Vidcon) of their past couple of weekends. We also discuss the ancient art of sniffling coffee beans, an effective deterrent to dealing with online haters, why Salina, Kansas is no longer a tourist destination for The Galactic Empire, and more bear puns than you could possibly bare.
For more great shows and podcasts, check out http://foureyedradio.com

Support the Four Eyed Radio Network by checking out our sponsors! Visit Amazon.com for all your shopping needs.