Podcast: Play in new window | Download
Created by real life brothers, Stephen and Kyle Mooney, Arcade Bros is a new kind of gaming podcast! Teaming up like Mario & Luigi, Steve-O and his co-host bring you the latest from the world of gaming!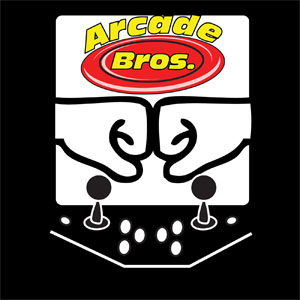 This week, Stephen welcomes guest host Andrew Hopkins! The two talk about retro games, Titanfall, some comic book stuff.
For more gaming action, drop your virtual quarter in at http://arcade-bros.com, follow on Twitter @Arcade_Bros and 'like' us at http://facebook.com/arcadebros
For more great shows and podcasts, check out http://foureyedradio.com

Support the Four Eyed Radio Network by checking out our sponsors! Visit Amazon.com for all your shopping needs.