Podcast: Play in new window | Download
This week the guys talk about player "not" safety in the NFL, how professional sports is strictly a business, and they try and break down Collective Bargaining Agreements; and other things too!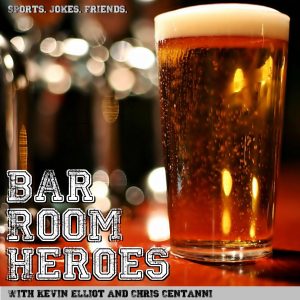 Bar Room Heroes is a comedy/sports podcast hosted by comedians Kevin Elliot and Chris Centanni. Each week the guys discuss the wide world of sports from a comedic point of view.