Podcast: Play in new window | Download
Chris thinks that he's a better quarterback that Colin Kaepernick, Kevin eats crow on his lock of the century, and Stat Guy Joe gets caught up looking at the hottest WNBA players; and more on this weeks episode of Bar Room Heroes.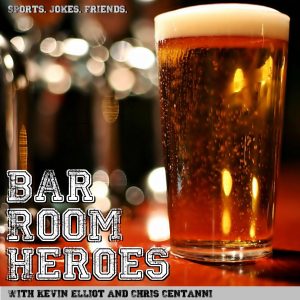 Bar Room Heroes is a comedy/sports podcast hosted by comedians Kevin Elliot and Chris Centanni. Each week the guys discuss the wide world of sports from a comedic point of view.