Podcast: Play in new window | Download
Happy New Year! With Chris out sick this episode, Kevin and Joe recap the 2016 year in sports, as well as make their picks for the 2017 Death Pool. Submit your picks on the show Facebook page to enter in the contest.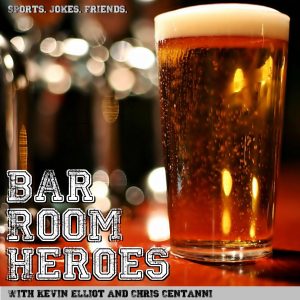 Bar Room Heroes is a comedy/sports podcast hosted by comedians Kevin Elliot and Chris Centanni. Each week the guys discuss the wide world of sports from a comedic point of view.