Podcast: Play in new window | Download
This week the guys welcome in their first guest, comedian Bret Ernst! They talk NFL playoffs and what the Cowboys chances are of winning the Super Bowl, the college football playoffs and if the layoff between games is too long, and then Chris goes off on Skip Bayless.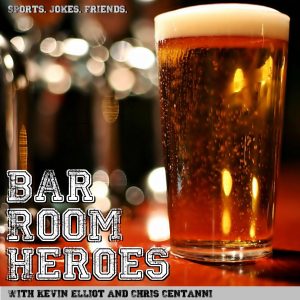 Bar Room Heroes is a comedy/sports podcast hosted by comedians Kevin Elliot and Chris Centanni. Each week the guys discuss the wide world of sports from a comedic point of view.