Podcast: Play in new window | Download
This week the guys talk about the NHL and NBA all star weekends and voting, then they roll out their new segment "Which Athlete Never Has To Pay For Another Meal In Their City". This first city is Phoenix, but listen until the end to hear what next week city is. Participate and follow the guys on Facebook by searching for Heroes at the bar or follow Kevin on Twitter @kecomedy!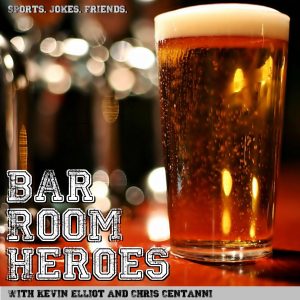 Bar Room Heroes is a comedy/sports podcast hosted by comedians Kevin Elliot and Chris Centanni. Each week the guys discuss the wide world of sports from a comedic point of view.