Podcast: Play in new window | Download
This week the guys give a call to comedian Dave Neal; Boston native and fan; to debate which athlete never has to pay for another meal again in Boston! The winner may surprise you… Then the guys get into some solid Weird Al talk, are NBA players rehabbing property, and then Chris and Kevin play a guessing game.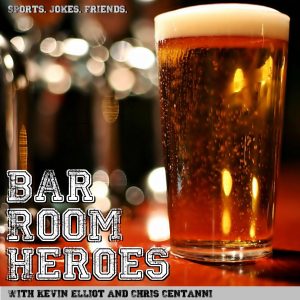 Bar Room Heroes is a comedy/sports podcast hosted by comedians Kevin Elliot and Chris Centanni. Each week the guys discuss the wide world of sports from a comedic point of view.