Podcast: Play in new window | Download
This week Bar Room Heroes welcomes in their first in-studio guest! It's comedian, writer, road manager for a popular band, Eric Freedman! We talk sports, comedy, music, and we try to decide which 1 athlete never has to pay for another meal in San Diego.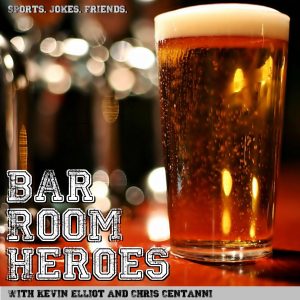 Bar Room Heroes is a comedy/sports podcast hosted by comedians Kevin Elliot and Chris Centanni. Each week the guys discuss the wide world of sports from a comedic point of view.