Podcast: Play in new window | Download
This week the guys discuss Colin Kaepernick and Amar'e Stoudamire not being prevalent on a team next season and then they welcome in their guest, comedian Ryan Sickler. Ryan tells a couple of great stories about growing up playing soccer and then they break down who should never pay for another meal again in Baltimore. Find out who wins by listening!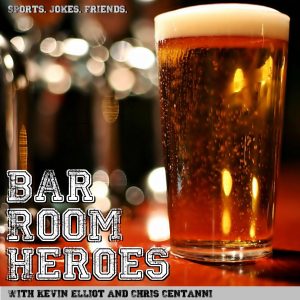 Bar Room Heroes is a comedy/sports podcast hosted by comedians Kevin Elliot and Chris Centanni. Each week the guys discuss the wide world of sports from a comedic point of view.