Podcast: Play in new window | Download
This week the guys are down one Chris Centanni, but they eventually make up for it in an Aly Gangemi. Before that we talk about the WBC, Joe gets emotional about getting into a festival, and then we challenge Aly to a game of Name 10 Teams; but a shorter version.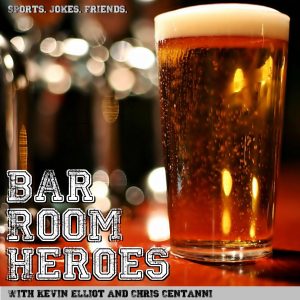 Bar Room Heroes is a comedy/sports podcast hosted by comedians Kevin Elliot and Chris Centanni. Each week the guys discuss the wide world of sports from a comedic point of view.