Podcast: Play in new window | Download
With Chris under the weather, Kevin and Joe go head to head in discussions about teams tanking their season, playing in the WNBA, and Joe fills out Kevin's Greatest Superhero tournament bracket.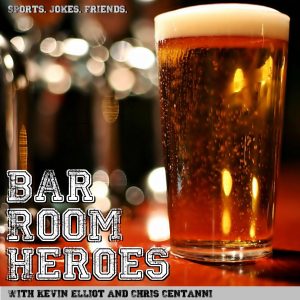 Bar Room Heroes is a comedy/sports podcast hosted by comedians Kevin Elliot and Chris Centanni. Each week the guys discuss the wide world of sports from a comedic point of view.