Podcast: Play in new window | Download
This week the guys get into some serious jean discussion, the bracket is Best Ultimate Weapon, and Joe got left at the zoo. Enjoy the episode and the sports!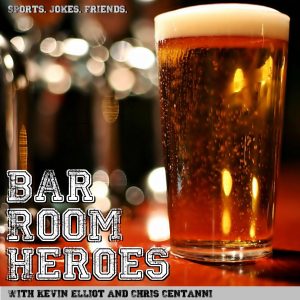 Bar Room Heroes is a comedy/sports podcast hosted by comedians Kevin Elliot and Chris Centanni. Each week the guys discuss the wide world of sports from a comedic point of view.