Podcast: Play in new window | Download
On this episode of Bar Room Heroes, the guys welcome Rob Kardashian into the bar for a much needed beer; and Chris needs help in understanding who Blac Chyna is. Oh, and Rob Kardashian isn't a guest on the show. The guys just think that he really needs a beer. Then the fellas discuss the Horn/Pacquaio fight, UFC vs. Boxing, NBA Free Agency, and Joe holds court as the best stat guy in the business.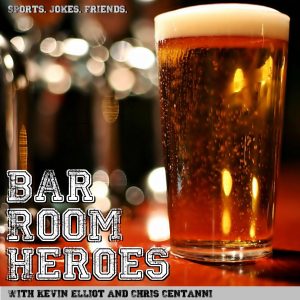 Bar Room Heroes is a comedy/sports podcast hosted by comedians Kevin Elliot and Chris Centanni. Each week the guys discuss the wide world of sports from a comedic point of view.