Podcast: Play in new window | Download
The guys are back for another fun filled episode! This week they welcome in comedian Cierra Miranda as their in studio guest, and although she showed up late, she brings the fire. Discussions include the Raiders, Lucky Whitehead, college football, and Kyrie Irving. Oh, and how much money did Michael Jordan make on NBA contracts? Don't google it and find out by listening to this episode!!!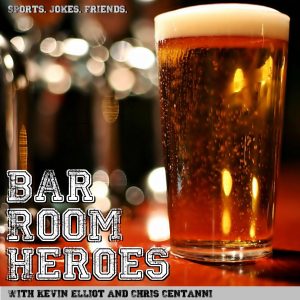 Bar Room Heroes is a comedy/sports podcast hosted by comedians Kevin Elliot and Chris Centanni. Each week the guys discuss the wide world of sports from a comedic point of view.