Podcast: Play in new window | Download
Welcome back to another fun episode of Bar Room Heroes. This week, the guys get testy when Joe and Kevin argue about who is the better basketball player. Only one way to decide and that's by having them play 1 on 1. The guys also question if Clayton Kershaw is the best pitcher of all time and whether Bartman should be forgiven. All this and more on this week's episode of Bar Room Heroes.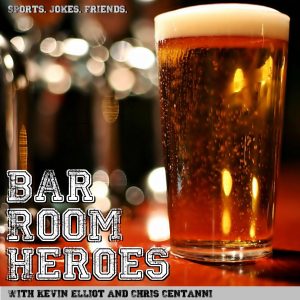 Bar Room Heroes is a comedy/sports podcast hosted by comedians Kevin Elliot and Chris Centanni. Each week the guys discuss the wide world of sports from a comedic point of view.