Podcast: Play in new window | Download
Welcome back to another fun and funny filled episode of Bar Room Heroes. This week Kevin gets too into preseason football, Chris gives his overview on the Bulls buying out Wade, and Joe knows a lot of nerdy things.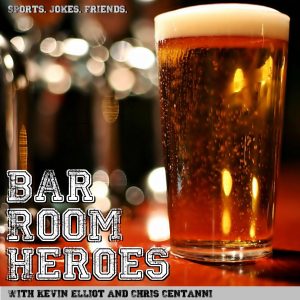 Bar Room Heroes is a comedy/sports podcast hosted by comedians Kevin Elliot and Chris Centanni. Each week the guys discuss the wide world of sports from a comedic point of view.