Podcast: Play in new window | Download
This week the guys welcome comedian Jon Carden into the bar. A lot of football is discussed, Kevin offends everyone with an off-color joke, and Joe can't remember what was talked about on any episode. All this and more of the drunkest sports podcast out there!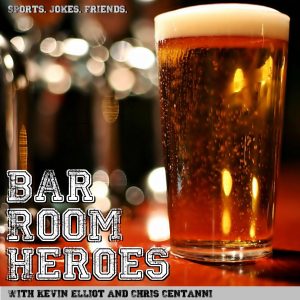 Bar Room Heroes is a comedy/sports podcast hosted by comedians Kevin Elliot and Chris Centanni. Each week the guys discuss the wide world of sports from a comedic point of view.