Podcast: Play in new window | Download
It's fantasy basketball draft time and with Chris out for the week, comedian Geof Picaretta joins the guys to help them out with their draft. They also talk some football and baseball and stuff.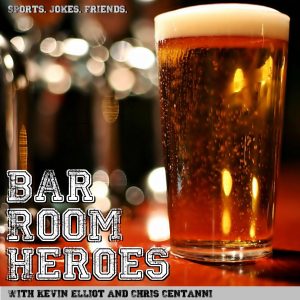 Bar Room Heroes is a comedy/sports podcast hosted by comedians Kevin Elliot and Chris Centanni. Each week the guys discuss the wide world of sports from a comedic point of view.