Podcast: Play in new window | Download
This week we welcome back Kevininto the bar and it's game 7 of the World Series. Hear him get madder and madder as the first 2 innings progress. We also talk about Disneyland and sports superstitions. A quick episode because the Dodgers game started to get in the way. Sorry.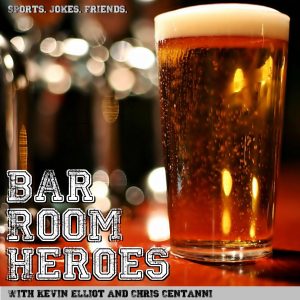 Bar Room Heroes is a comedy/sports podcast hosted by comedians Kevin Elliot and Chris Centanni. Each week the guys discuss the wide world of sports from a comedic point of view.