Podcast: Play in new window | Download
The guys are back for another drunken filled sports talking episode. This time the guys talk about Darryl Strawberry having sex during games, Giancarlo Stanton being overly protective, Lavar Ball starting his own league, and Gleaming The Cube. All this and more on the drunkest sports podcast in the world.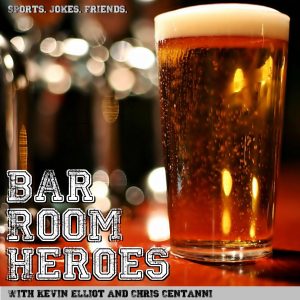 Bar Room Heroes is a comedy/sports podcast hosted by comedians Kevin Elliot and Chris Centanni. Each week the guys discuss the wide world of sports from a comedic point of view.