Podcast: Play in new window | Download
Welcome back to another new episode of Bar Room Heroes! This week the guys welcome in comedian Matthew Walker!
He just took The Grid over from Joe and he's ready to bring the funny. Discussions include video games, delivering pizza from Papa John's, and Joe goes head to head in Name That…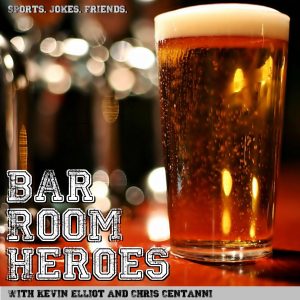 Bar Room Heroes is a comedy/sports podcast hosted by comedians Kevin Elliot and Chris Centanni. Each week the guys discuss the wide world of sports from a comedic point of view.