Podcast: Play in new window | Download
Make sure your brain condom is on tight, because we're here to skull F you into the next dimension with Blast from the Podcast episode #8… We get high on life weed, Jo-Nasty gets one for the books and we praise Jim Carrey for Turing us into walking, talking retards!!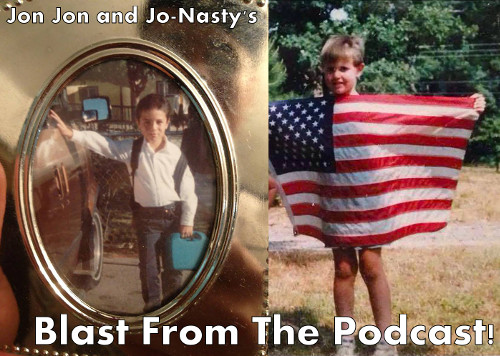 The 80's produced us, and the 90's shaped us into the delinquent self-centered millennials we are today!! We love to bitch, we love to reminisce and we love everything 90's. So relax, turn off your Walkman and tune into our walk down memory lane with your hosts Jon Jon and Jo-nasty!!
Welcome to Jon Jon and Jo-nasty's Blast from the Podcast.