Podcast: Play in new window | Download
Party Hardy folks, it's Friday, which means another brand new spanking episode of Blast from the Podcast: Episode #16!! We see what music did not top the 90's charts, Ol Billy Clinton stops by, and we talk about our first encounters with hooking up. Sit back, take your pants off (even if you are at work) and enjoy!!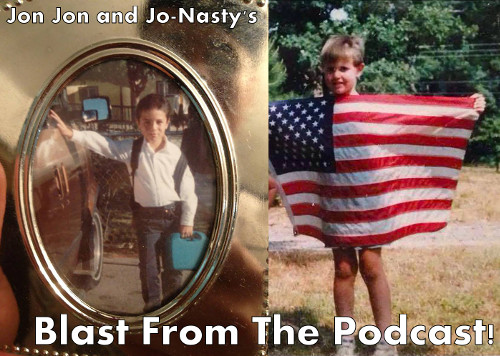 The 80's produced us, and the 90's shaped us into the delinquent self-centered millennials we are today!! We love to bitch, we love to reminisce and we love everything 90's. So relax, turn off your Walkman and tune into our walk down memory lane with your hosts Jon Jon and Jo-nasty!!
Welcome to Jon Jon and Jo-nasty's Blast from the Podcast.