Podcast: Play in new window | Download
Hear ye, hear ye… Gather round for Episode #19 of Blast from the Podcast. This week we remember the glory day of Sega Genesis, we touch some butts at our first middle school dance, and Vann Damme is in the house with a "Quote of the Day". All that and more, so strap yourselves in, tighten your strap-ons, and let's do this!!!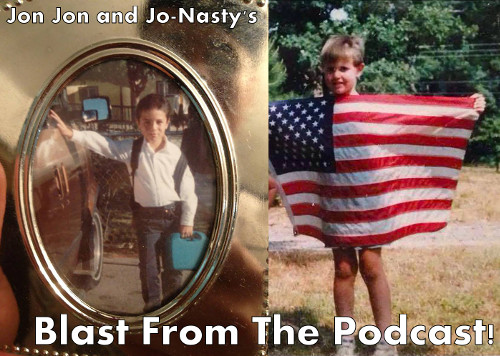 The 80's produced us, and the 90's shaped us into the delinquent self-centered millennials we are today!! We love to bitch, we love to reminisce and we love everything 90's. So relax, turn off your Walkman and tune into our walk down memory lane with your hosts Jon Jon and Jo-nasty!!
Welcome to Jon Jon and Jo-nasty's Blast from the Podcast.