Podcast: Play in new window | Download
Here it is you lucky bustards, Episode #20 of Blast from the Podcast. We have special guest Justin Chard from the amazing Metal/Core band Ella Kaye in the studio! We talk some music, try and fight with ladders like Jackie Chan, Jonasty V Justin in a head to dick battle of Fast 90's, and then we speak on the triumph known as the Simpsons! All this and more; So get that lube and slide right into Episode #20 of the Blast from the Podcast!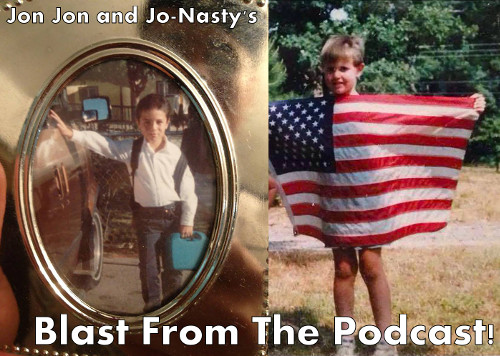 The 80's produced us, and the 90's shaped us into the delinquent self-centered millennials we are today!! We love to bitch, we love to reminisce and we love everything 90's. So relax, turn off your Walkman and tune into our walk down memory lane with your hosts Jon Jon and Jo-nasty!!
Welcome to Jon Jon and Jo-nasty's Blast from the Podcast.