Podcast: Play in new window | Download
Hey there partners, this week on Episode #24 of Blast from the Podcast Gabino is back in the house. So get ready for some shenanigans!! We tear shit apart whilst talking Wood Stock 99′, Tim The Tool Man stops by and teaches us how to treat the ladies, and Gabino and Jo-Nasty go toe-2-toe in Fast Blast Past. Will Gabino win? Will Gabino even get one right???? Probably not, but you'll have to tune in to find out. So loosen up those buttons babe and let's do this!!!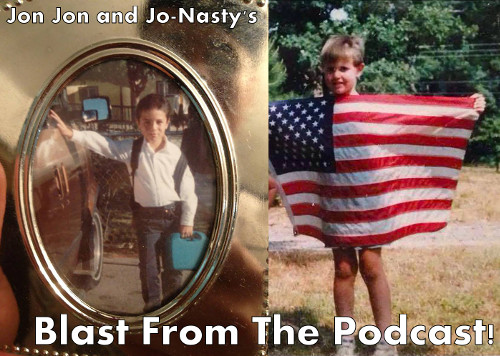 The 80's produced us, and the 90's shaped us into the delinquent self-centered millennials we are today!! We love to bitch, we love to reminisce and we love everything 90's. So relax, turn off your Walkman and tune into our walk down memory lane with your hosts Jon Jon and Jo-nasty!!
Welcome to Jon Jon and Jo-nasty's Blast from the Podcast.