Podcast: Play in new window | Download
Welcome back, welcome back, welcome back!! Episode #29 of Blast from the Podcast is here! Buckle up for shenanigans, this week we play a new game called heads or tails, We kill our rap for What's trending now, Michael Jackson stops by offering his services, and we dive balls first into Harrison Ford's career. Pants off, hands on, let's do this!!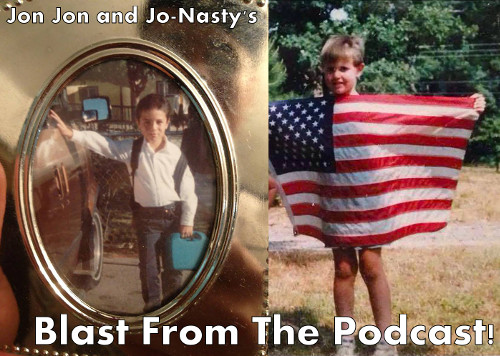 The 80's produced us, and the 90's shaped us into the delinquent self-centered millennials we are today!! We love to bitch, we love to reminisce and we love everything 90's. So relax, turn off your Walkman and tune into our walk down memory lane with your hosts Jon Jon and Jo-nasty!!
Welcome to Jon Jon and Jo-nasty's Blast from the Podcast.